London Valentine's ladies are multi-talented. And, as you can probably imagine, an escort intimate massage is one of their many skills. Furthermore, it's a skill in high demand with our sensual ladies.
By its very nature, a massage is an intimate work anyway. Skin-on-skin contact is a potent tool for healing and unlocking tension and stress. Many clients do not get a lot of skin-on-skin contact in their daily lives. They spend too much time at work in the office, or they are too busy for a relationship.
Getting That Sensual Touch
Even a simple back massage can work wonders. Our professional ladies apply their fingers to the pressure points. They work across the top of the back and the neck and melt away all those tension points. Usually, they use lightly-scented oil and make sure the room is as warm as possible. This way, the skin can take in the oil, and the warmth of their hands can work their magic. Sometimes, clients want an escort intimate massage and nothing else. We have a few regular clients who request this. There are a few ladies who are fully qualified masseuses that can give you whatever massage you require: Swedish massage, aromatherapy massage, deep tissue and Shiatsu.
What makes an intimate massage? 
There are several ways you can make massage even more intimate. Here at London Valentine's, our escorts in London like using blindfolds on their clients, too. It heightens the touch sensation when one of your senses is shut off. They always warm oil up in their hands to ensure it feels soothing on the skin. In addition to this, it's also good to go for erogenous zones. Not just the obvious ones, but a touch of areas such as ear lobes and the neck. And, of course, our ladies don't just use their hands for massage. They use their whole body to invoke beautiful sensations. 
Book a top Masseuse.
Deirdre is a stunning top escort and a perfect choice for an escort intimate massage. In addition to this, she is also passionate and playful and always knows how to satisfy any hot-blooded man. This girl can brighten up any dark day, and she is a delight to spend time with. Visit her stylish London apartment in London, a natural home-from-home environment. You will be in for a real treat as she is as welcoming as they come. Above all, she aims to make her clients repeat customers.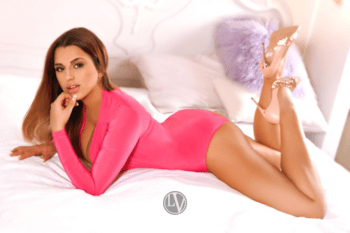 Read More Related Blogs: