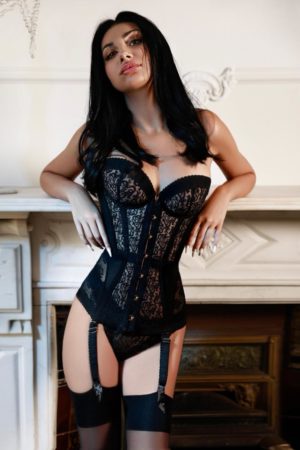 As you can see from our lady's profiles; London Valentine's offer intimate one-to-one get-togethers or couple meetings for hourly and overnight stays. Many of our callgirls like to entertain and pamper at home in their upmarket apartments. They are always groomed to perfection and they know how to impress. Whatever the occasion, our escorts in London will dress the part and be happy to entertain you in whichever way you desire.
Have a quick browse through our website and you will find that have many top escorts from around the globe. These luxurious ladies are specially selected to appeal to all male and female tastes. So, whether your knees go weak at the sight of a buxom blonde. Maybe you relish the prospect of a raven-haired beauty or you pander for a petite and raunchy red head. Either way, we're pretty sure you'll find her right here at London Valentine's. With so many delightful and delicious young ladies, it's no surprise that we are one of the leading agencies. For the best escorts in London, you've come to the right place.
Talented Young Ladies
Our ladies reside in the city's top areas such as Mayfair, Belgravia, Chelsea and Bayswater. However, they will also go out on the town with you to restaurants, the theatre, corporate events, parties and clubs. When you book an escort in London you are not just going to meet a confident, well-dressed, slim or curvaceous lady. She's not just someone who is simply stunning to look at. No, she will also be clever with her hands as some of our ladies provide amazing massages and you can also expect a sparkling personality too.
In addition to this, some of the ladies here have degrees and interesting careers. Others are well-travelled with unusual and interesting hobbies. Our ladies love escorting and love to meet different types of people. They are always groomed to perfection, professional and charming. And they love to gain a little variety and perspective from their clients everyday lives. We are fun to spend time with at London Valentine's that is for sure!
Most of the girls on the site are gym bunnies and relish their daily workouts. All are groomed to perfection – pedicures, manicures, whitened teeth, polished skin. Quite rightly we're aware that this is the very least that's expected from our clients. When it comes to presentation and looking after themselves, our ladies don't disappoint. And why shouldn't they cherish the assets that they very kindly bestowed?