Here at London Valentines, we get calls all the time asking for two ladies to see together in their apartment. An elite duo date is one of the most requested services and once you meet our double acts you'll understand why. Some clients have never seen two ladies together and want to experience for the first time what other have been raving about. London Valentines does indeed have the perfect escort ladies for you to visit.
Top Kensington Duo Girls
For example, just this week our most recent client requesting an elite duo date was in central London looking for someone local. Therefore, we offered him two nearby Kensington girls for his convenience. We knew he had a liking to brunette ladies so Rowan and Nicole were right up his street.
We gave him the ladies address via text which he was happy to receive and because of privacy we reminded him to delete it as soon as he arrived. Once at the girls stylish apartment, he was able to get access into the building with no hassle. There Rowan and Nicole greeted him and welcomed him inside. Both girls are stunningly good looking and very friendly. Our client felt instantly relaxed and at ease in their company. Firstly, he was offered a drink to help him relax before our ladies entertained him.
Duo Escort Nicole
Nicole is a lovely companion who's known for her eagerness to pamper. She's a kind and gentle escort and her fun and flirty nature will keep you entertained for hours on end. With those big brown eyes, that cheeky smile and her perfect figure, she doesn't disappoint. Nicole is the ideal playmate for an elite duo date and she comes highly recommended. She's a sexy little petite escort and always beautifully presented.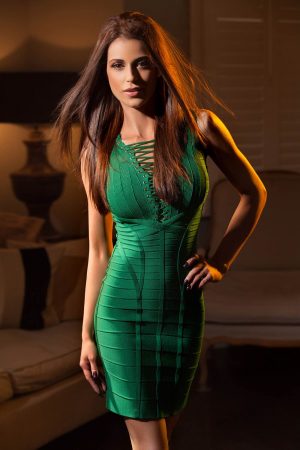 Elite escort Rowan
Rowen is a gorgeous expensive escort in London with a beautiful body and stunning features. She's passionate, sexy and sophisticated and comes highly recommended for our VIP clients wanting an elite duo date. Rowen oozes charm and elegance and is the perfect playmate for anyone looking for a high class companion. Her knockout figure and model looks put this gorgeous young lady at the top of her game. She's the ultimate dream escort for any discerning gentleman.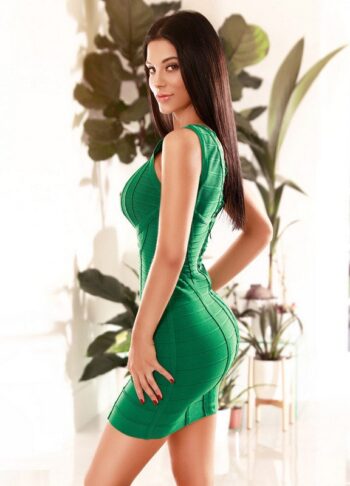 Dream Date Bookings
Slowing and surely our client got into the spirit of things and Rowan and Nicole know how to please. Their heavenly bodies entwined, any gentleman watching will desperately want to get involved in the action too.  Now our client knows what all the hype was about; and he's probably wondering why he hadn't booked an elite duo date before. He knows that he had definitely made the right choice now. In fact, not just the right choice in ladies but the right choice for an elite duo date too.
His encounter was something that he said he would want to try again, maybe with another two gorgeous babes next time. London Valentines have many trysts for you to try and experience. We are very knowledgeable about our ladies. Therefore, will always aim to send you the right ladies for your requirements, whatever you'd like to experience. So if you've ever wanted to try something new but never had to courage, why not give us a call? We are sure you'll be pleasantly surprised at what an elite duo date can offer you. With a London Valentines booking there's no pressure, just pleasure!!!