Friday is possibly the longest yet shortest day of the week. You watch the clock at work and the time cannot pass quickly enough. Finally, you bid your mind-numbing colleagues a good weekend and walk briskly out the office to start a weekend of pure pleasure. But did you know that the best way to have a great weekend with our callgirls is to set aside enough time to fully enjoy them? Don't plan a quick 1hr date when you have the whole night ahead of you. When the night is young, you have a whole lot of fun ahead.
The type of escort a man will choose on a Friday night is very different to a normal weekday lunchtime date. This is mainly because the activities you wish to partake in are usually based around a night out on the town. If you are looking for a party weekend, then you may require sociable and charming professional ladies who are not afraid to have some fun. In that case, the perfect escorts we would recommend would be from our party girl gallery.
Our weekend call-girls know how to play the game
One of the most popular activities on a Friday night is to hit the casino. And if you haven't tried it then embrace a new experience. Whether it be on your own or with a few friends, calling up for an elite escort to join you can add to not only the fun but your luck too. Baccarat or Poker are games that our girls are very good at and a firm favourite game is always blackjack. Nothing is more exhilarating than winning at poker and having a beautiful escort standing next to you. Have a great weekend with our callgirls and be a winner in more ways than one.
We recommend Les Ambassadors in Hamilton Place which is a beautifully furnished mansion with an al Fresco restaurant. The best part is the view where you can experience the panoramic vision of Hyde park whilst gaming. Or try the Ritz Club in which the game room sits nicely in an Edwardian ballroom. A honey pot for the rich and famous, some of the most beautiful elite escorts frequent there. However, our favourite choice has to be the Crockfords Club based on Curzon Street. This is a very exclusive casino and it is named after the founder of the first London Casino, William Crockford. The club is nested within a stunning Georgian house.
Have a great time with our London escorts
We know you're going to have a great weekend with our call-girls. Here at London Valentines we specialise in providing the best London escorts for a fun night out. Therefore, we are perfectly placed to offer you the ideal companions to suit your preferences. We have  a wide range of professional, courteous and beautiful ladies ideal to make your Friday night one to remember. Furthermore, these top London Escorts are well known for being elegant, seductive, beautiful and sexy. However, this is just a taster of what's to come…
Try top class call-girls like Carla
If you are looking to have a great weekend with our callgirls then Carl is a great choice. Girls as good as this are hard to find and once you meet Carla we're sure you'll wish you'd met her sooner. She is not just very alluring, Carla is also extremely open-minded too. Furthermore, this dream girl is never in a rush and always offers a first class service. Carla likes to take things smoothly and is extremely sensual and passionate. This dream girl guarantees to fulfil all of your fantasies and make you feel like a king. In addition to this, she also has a wide range of sexy outfits and toys to keep you entertained for hours on end.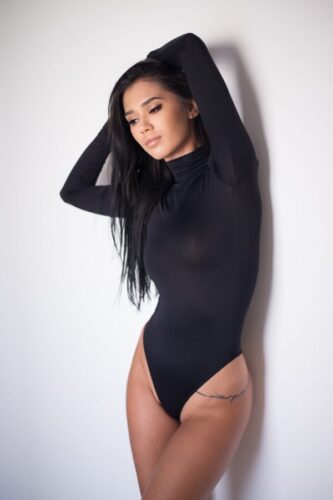 Dine out this weekend with Dione
Dione is passionate, friendly and it's all topped off with that gorgeous smile. We guarantee you'll always have a great weekend with our callgirls and this is one of the best. She's everything you could wish for in a high class escort. Furthermore, Dione is a great choice if you're after some fun and flirting. This top companion has a wild imagination and a very adventurous side. As curvy escort in London go, she's up there with the most open-minded ladies. Take your time getting to know her and you'll soon discover how naughty she can be. Dione is outgoing and passionate with a very down to earth persona. She is the kind of girl that loves her work and her natural sex appeal is totally infectious.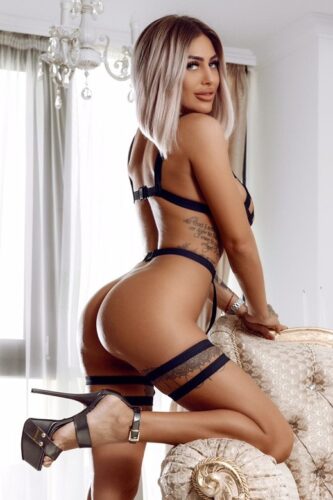 Make Fridays great with heavenly Holly
If you are looking to meet an extra special blonde bombshell, you've just found one of the best. Holly is not only delightful company to be around, she is also the perfect choice for a romantic evening in. For example, this top London lady is more than capable to satisfy your fantasies and making dreams come true. Let Holly show you why she's in such high demand and you'll soon discover why she is so sort after. Book an intimate one to one appointment and have this sensual young lady all to yourself. Have a great weekend with our callgirls and treat yourself to a date with holly. She really is the perfect choice for any occasion.