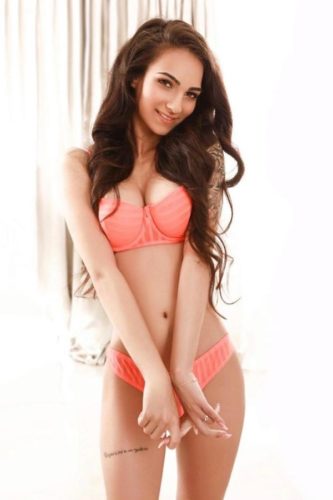 Perhaps waking up super early isn't your thing? Why not try fitting in a quick and convenient appointment during your lunch break with one of our London incall escorts? Perhaps you've spent the first half of the day trudging through paperwork and the tension is mounting. Step outside, grab some food and get some fresh air with the company of a stunning woman. See what the best escort service London has to offer and enjoy lunch with our ladies.
Our escorts can ease all that tension with a sensual massage and help you forget about the demands of the office. They can change your day from work mode to fun, even for just a little while. You can head back to the office relaxed and most certainly ready to face the rest of the day.
Incall Lunch Dates
If you have not realised the potential of having a 'lunchtime' lady then think again. Enjoy lunch with our ladies and brighten your day. Booking one of our lovely London Valentine's incall escorts will definitely put hunger pangs at bay and leave you feeling more than satisfied.
Our ladies are so well placed all over the West End of London and maybe right next to your office? They can be ready in as little as 10 minutes and are always immaculately dressed with apartments that are very well maintained. 
London Valentines escorts are always very hospitable and nothing is too much trouble. You can speak to our knowledgeable receptionist for that day and she will point you in the right direction. We always aim to find the right lady for you and most importantly in the right area.
So gentleman if you ever thought that seeing a beautiful escort lady was impossible, now you know better. Enjoy lunch with our ladies and discover what many of our other clients already know. Use your lunchtime to its full advantage!!