As our top London lady this week we are featuring elite escort Sophia. This 23 year old high end companion is beautiful, intelligent and loves to keep her amazing figure in shape with regular exercise. Is it any wonder that this stunning young woman is one of London's finest. Dressed up in stylish clothes bought from her many international trips right down to her designer lingerie. Sophia tells us that looking gorgeous is one of her pleasures in life. And it's all topped off with a spray of an expensive eau de parfum from an admirer. For a little peak of what you're getting, check out her escort video on her profile.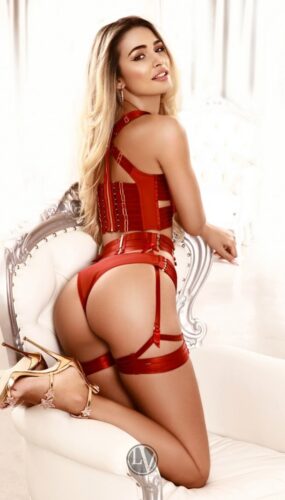 Elite escorts don't get better than this
Featuring elite escort Sophia as our escort of the week is a no-brainer. Her demeanour, bearing and upbringing make her the perfect gentleman's choice. Culture, art and current affairs are her preferred topics of conversation and she adores a witty man with a quick mind who will challenge her. Imagine the fun you two could have bantering back and forth over dinner in a top London Restaurant. Pick a good one and set the stakes high for whatever is to follow. The chemistry between you could be electric!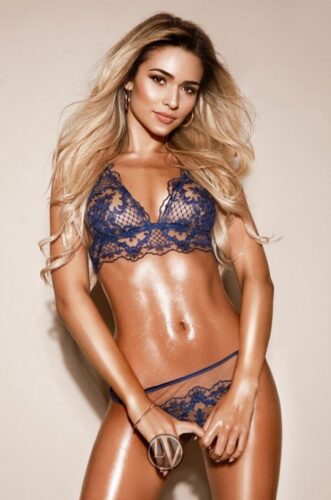 Book an appointment with Sophia
If you are looking to book a date with Sophia in London, she has a luxury apartment where she can entertain you for however long you wish. Coming to your hotel is also an option. Sophia is very discrete and dresses impeccably for outcall appointments. A quick phone call is all it takes to ensure she is confirmed for your time of choice. Make an appointment to see this expensive London escort and you won't regret your choice. Sophia is by far one of our most beautiful elite escorts and comes highly recommended. After all, that's why we are featuring elite escort Sophia as a must see.
She absolutely adores travelling all over Europe and beyond, with her clients and is rarely seen in her London apartment. This girl has a busy schedule that demands her time and attention. Therefore, to book this sensational blonde beauty, please contact us well in advance of your trip or agenda. From there, we will let you know her availability and arrange everything for you.